The Art of the wedding
Combining traditional vintage style and contemporary design, Redhouse Barn is a stunning rural venue set in the beautiful Worcestershire countryside. These barns nestle in 5 acres of grounds and beautiful mature romantic gardens. They are the perfect setting to your wedding day dreams and all those photographs that will perfectly capture the days memories forever.
From the moment you sweep up the gravel driveway through the landscaped grounds of these gorgeous barns, you'll feel glad you chose us to help host your wedding.
Why Choose RedHouse Barn
We create weddings with love and we adore originality! Why have a 'package' wedding when you can have a special one personal to you?
We want you to indulge yourselves...whether its the dream of a beautiful ceremony set in romantic grounds; enjoying the finest food and service, or having fun with family and friends... it should certainly be where you receive the best of everything!
Weddings & civil ceremonies
Beautifully designed for exclusive-use weddings, we cater for Civil Ceremonies up to 105 guests in our charming 200 year old Redbrick Barn and up to 160 guests in our magnificent main Timber Barn.
Enjoy a sumptuous Wedding Breakfast from 60 adults to 160 guests before being treated to a magical transformation of these spaces into a party experience without comparison!
Evening receptions from 100 to 200 guests enjoy the latest technology, all woven into the fabric of these gorgeous Barns.
Award Winning Food
Our partners, Morgans Catering, offer an outstanding level of customer led service. Their aim is to ensure that your event is a success. We believe that the key to a successful occasion is through consultation and planning.
Our menus are extensive, using only the best ingredients and seasonal produce available. Our cuisine is modern, tasty and exciting and our staff share the management commitment to 'excellence'.
Celebrating Your Wedding Your Way.
W

eddings at Redhouse Barn are an 'experience'...they are something quite special and we understand the art of being original!
We provide only the very finest in bespoke food and service with our multi-Award Winning caterers 'Morgans' ensuring that you and your guests feel totally looked after. You can be assured that everyone will be commenting on what fabulous food they had at your wedding for years to come!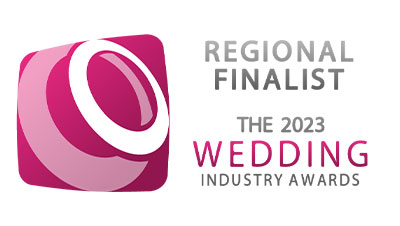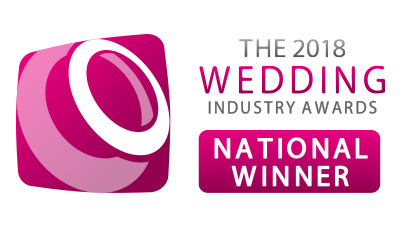 Beautiful building in a beautiful location with cracking staff. Large yet cosy feel made it our perfect venue. Amazing place.

Lovely down to earth couple who had a vision to build a stunning wedding venue..and who did exactly that!
Venue Features
Awards & Associations
We are proud to be a multi award winning venue. Contact us today and you could have the wedding of your dreams.
We use cookies from third party services for marketing activities and to offer you a better experience. We don't collect any personal data. Read about how we use cookies and how you can control them by clicking "Privacy Preferences".
Privacy Preferences
When you visit any website, it may store or retrieve information through your browser, usually in the form of cookies. Since we respect your right to privacy, you can choose not to permit data collection from certain types of services. However, not allowing these services may impact your experience.
The types of personal data that we collect include personal details including contact information, age, event details, medical conditions (where necessary for health and safety at events), user activity details and user preferences, device details, electronic identification data including IP address and information collected through cookies, credit and debit card information and payment details, and contractual details including goods and services provided.

We will not reuse your personal data for a new purpose other than for what it was originally collected, unless the new use is compatible with the original purpose for which the personal data was collected, we have notified you of the new use and given you a reasonable opportunity to object to it, or the new use is otherwise permitted or required by law.

REQUIRED

We use a content delivery network to improve site speed and to leverage shared server caching by multiple visitors. There is a cookie from stackath.com that does not track any specific user data but improves user experience.

REQUIRED

Vimeo (Hosting Video Platform)

Vimeo video player: Vimeo's embeddable video player uses first-party cookies that we consider essential to the video player experience. They do not use third-party analytics or advertising cookies when the video player appears on our website.

Google Analytics User Metrics

We use a cookie from Google so we can measure how effective our site is - this includes data about how our site is found on Google (What search terms are used). It also shows us what browsers, operating system and which pages perform best on our site. No personal user data is recorded. We use Google Analytics to improve our site and refine sections and calls to action that will make oour ste more user friendly.

Facebook & Instagram (Social Media)

We utilise our own Facebook and Instagram feeds on our website. This helps us cross pollinate our information. We do not store any cookies from these platforms - if you want to learn more about Facebook or Instagram cookies you can find the information on those websites.