The Art of the wedding
Combining traditional vintage style and contemporary design, Redhouse Barn is a stunning rural venue set in the beautiful Worcestershire countryside. These barns nestle in 5 acres of grounds and beautiful mature romantic gardens. They are the perfect setting to your wedding day dreams and all those photographs that will perfectly capture the days memories forever.
From the moment you sweep up the gravel driveway through the landscaped grounds of these gorgeous barns, you'll feel glad you chose us to help host your wedding.
Why Choose RedHouse Barn
We create weddings with love and we adore originality! Why have a 'package' wedding when you can have a special one personal to you?
We want you to indulge yourselves...whether its the dream of a beautiful ceremony set in romantic grounds; enjoying the finest food and service, or having fun with family and friends... it should certainly be where you receive the best of everything!
Weddings & civil ceremonies
Beautifully designed for exclusive-use weddings, we cater for Civil Ceremonies up to 105 guests in our charming 200 year old Redbrick Barn and up to 160 guests in our magnificent main Timber Barn.
Enjoy a sumptuous Wedding Breakfast from 60 adults to 160 guests before being treated to a magical transformation of these spaces into a party experience without comparison!
Evening receptions from 100 to 200 guests enjoy the latest technology, all woven into the fabric of these gorgeous Barns.
Award Winning Food
Our partners, Morgans Catering, offer an outstanding level of customer led service. Their aim is to ensure that your event is a success. We believe that the key to a successful occasion is through consultation and planning.
Our menus are extensive, using only the best ingredients and seasonal produce available. Our cuisine is modern, tasty and exciting and our staff share the management commitment to 'excellence'.
Celebrating Your Wedding Your Way.
W

eddings at Redhouse Barn are an 'experience'....they are something quite special and we understand the art of being original!
We provide only the very finest in bespoke food and service with our multi-Award Winning caterers 'Morgans' ensuring that you and your guests feel totally looked after. You can be assured that everyone will be commenting on what fabulous food they had at your wedding for years to come!
Voted Countryside Wedding Venue of the Year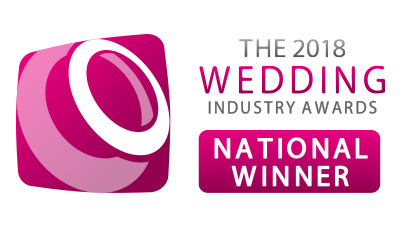 Video Showcase
Beth & Harry's Wedding
The Barns were the most stunning venue we had seen!
We booked the venue because it blew all of the competitors out of the water with it's modern look and effortless sophistication.
Beautiful building in a beautiful location with cracking staff. Large yet cosy feel made it our perfect venue. Amazing place.
We had the venue recommended to us.
After our 1st visit we were blown away by what we saw, so we booked it!
It is run by amazing people who love what they do and the venue is just outstanding.
It is the best venue and we saw them all!
Lovely down to earth couple who had a vision to build a stunning wedding venue..and who did exactly that!
A stunningly beautiful venue owned by friendly and caring people - you just know you are in safe hands!
The Barns beauty and simplicity meant is was adaptable to give us the wedding we always wanted...
and that's exactly what we got!
We fell in love with the Barns - stunning!
A spectacular venue, beautiful interior and attention to detail.
Fantastic is all I need to say !!!
The setting of venue was fantastic inside and out... it didn't matter if the weather was against us'
Perfect venue, brilliant staff, perfect day!
From the moment we set foot in Redhouse Barn we loved it and knew we wanted it to be the venue for our big day. It ticked all of the boxes!
We only looked at this venue and fell in love with it straight away...we just booked it!
We just simply fell in love with the Barns!
We fell in love with Redhouse as soon as we saw it.
We didnt even look at anywhere else because quite simply it is the best there is!
The whole package was brilliant.. from the people to the venue!
Once we had viewed the venue, we did not want to look anywhere else!
Weddings
Awards & Associations